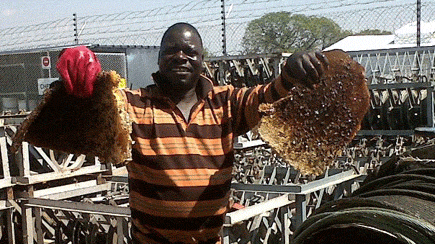 Have a Bee Problem?
You have come to the right place!
Our Bee Removal Experts will remove your bees safely and professionally. Once we removed your bees, you will be bee free.
We have over 30 years' experience in all aspects of bee removal, swarm removal and beekeeping. With a proven track record with more than 2000 problem bee removal services in Johannesburg and surrounding areas over the last 2 years.
More than a few of our customers have dubbed us the "Bee Whisperers", and now the name has stuck.